Comply with Department of Defense RFID Mandate – easily, efficiently and affordably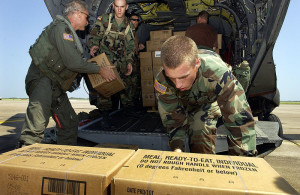 Comply/RFID Manager organizes and submits RFID to Area Workflow (WAWF), including RFID and UID (where applicable).
You may also:
Submit RFID data to VIM-ASAP (for clothing and textile manufacturers)
Print RFID Pack Report for use in preparing shipment and for historical records
Automatically uses MIL-Comply Labeling label data to eliminate additional data-entry
The standard process when used with MIL-Comply Labeling:
Print shipping labels
Review RFID data
Submit RFID data to an existing WAWF shipment (set for Pack Later) with a few clicks. Or include RFID data with a Receiving Reported to be submitted by Comply/Shipper.
Using Comply/RFID manager lets you work at your pace, collaborate with your team, review before you submit to WAWF and never worry booted out of WAWF again.